FTC Disclosure:
In order for me to support my blogging and social media activities, I may receive monetary compensation for my endorsement, recommendation, reviews and/or link to any products or services from this article. However, I only recommend products or services I feel are up to my standards. Emmmmerz is a participant in the Amazon Services LLC Associates Program, an affiliate advertising program designed to provide a means for sites to earn advertising fees by advertising and linking to Amazon.com
All information on Emmmmerz is meant for educational and informational purposes only. The statements on this website have not been evaluated by the Food and Drug Administration. Products and/or information are not intended to diagnose, cure, treat, or prevent any disease. Readers are advised to do their own research and make decisions in partnership with their health care provider. If you are pregnant, nursing, have a medical condition or are taking any medication, please consult your physician.
Full Policies and Terms can be found here
.
A dossier is a collection of papers or other sources, containing detailed information about a particular person or subject. This page serves as a behind the scenes look at the site.
Launched: January 1, 2008
Hacked: April 2013 (The site was removed from the servers, and my backups were corrupt. I had to start over.)
Revamped: April 2016
My Reach
Collaborate with Me?
Sidebar Sponsorship/Free Affiliation
Social Media shoutouts
Send me info on a product for review; for small business or Etsy shop owners only
Sign up for my newsletter (once I get that up; momentarily, promise!)
Hosted by:
Current Theme: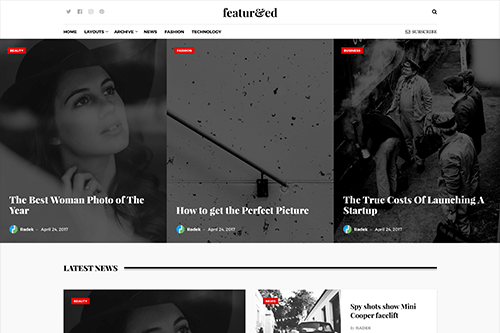 SMARTZINE by THEME JUNKIE Featured is a powerful magazine WordPress theme, for creating a beautiful, fully-customisable publication.
Plugins: